If you've an interest in retail and have been looking for that perfect opportunity that allows you to explore the perfect combination of rewarding work and life balance, Imagine Kootenay can help you find the right fit.
Here is a selection of unique retail opportunities covering everything from furniture to flowers and beyond. Take pride in selling quality goods while enjoying all the facets of the Koots lifestyle the diverse communities along the popular Powder Highway have to offer.
1. Snow Valley Spa & Leisure (Fernie, BC)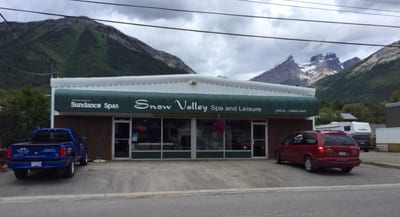 Snow Valley Spa and Leisure sells, installs and maintains hot tubs in beautiful Fernie, British Columbia. With 21 years in business, the shop is well established and has a solid reputation as the preeminent supplier of new hot tubs (spas) along with the related products for water treatment and regular maintenance of hot tubs.
2. Mountain Baby (Nelson, BC)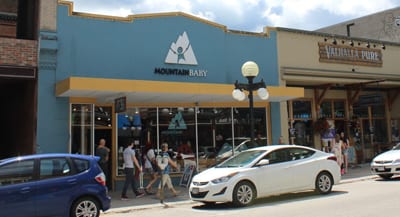 For over 22 years, Mountain Baby has provided excellent quality, sustainable products for young children, from birth to age 6. The store specializes in outerwear and outdoor gear and equipment designed to encourage families to be outdoors and active together in all seasons. Mountain Baby is situated in a prime location in the heart of downtown Nelson, and also has an online store at mountainbaby.com.
3. Central City Shoes (Castlegar, BC)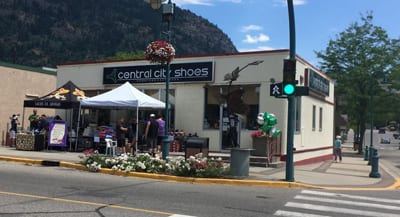 Established shoe store with great reputation located in downtown Castlegar. Central City Shoes has been in business for more than six years. The sale includes current inventory and the 1,600 sq ft commercial building, which was fully renovated in 2015 and got new A/C and heating installed less than 1 year ago.
4. Mawson's Sports (Creston, BC)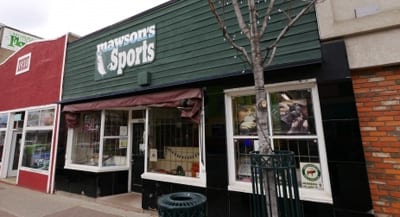 Turn your passion for the outdoors into a lucrative and rewarding career today! Opportunity is knocking with this turn-key outdoor sports business, located right in the heart of Creston's bustling downtown core. Since it first opened its doors in 1918, Mawson's Sports has been dedicated to outfitting customers with everything they could need for their backcountry adventures!
5. Wine Kitz (Nelson, BC)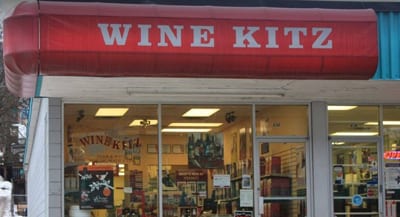 Established in 1997, Wine Kitz Nelson is professionally equipped boutique winery, where customers can produce custom batches of award winning, quality wines. The retail shop also sells wine and beer making supplies. This vibrant turnkey business has an established customer base and potential to grow. No winemaking experience required!
6. Kicking Horse Interiors (Golden, BC)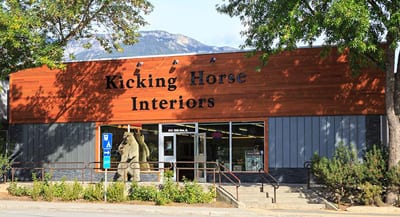 With 13 years in business, Kicking Horse Interiors is the premier destination for home décor and furnishing in Golden, BC. Centrally located in a prime position with highway frontage, this newly renovated 7500 sq ft store offers access to an ever increasing volume of traffic.
7. Butch Boutry Ski Shop (Rossland, BC)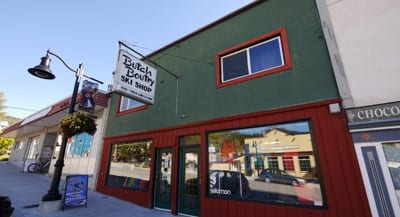 Dedicated to offering unparalleled service for over 40 years, Butch Boutry Ski Shop is a unique chance for you to walk into a new career with a carefully cultivated name and flawless service history awaiting you. Established by ex-national ski team coach Butch Boutry, the business enjoys a rock-solid international reputation and rightly so! With one of the biggest ski walls in BC, along with an impressive selection of ski clothing and new stock continually being added, Butch Boutry Ski Shop accommodates every skier who comes through the door — from novice to enthusiast.
8. The Valley Dollarshop and General Store (Invermere, BC)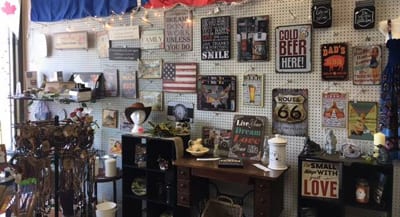 The Valley Dollarshop and General Store is located right in the middle of beautiful Invermere BC in the Columbia Valley. With a mix of regular dollar store merchandise, such as party supplies, cards, books, seasonal and household items, as well as souvenir and giftware, this is a store than can be anything you imagine it to be!
9. Feelings With Flowers (Nelson, BC)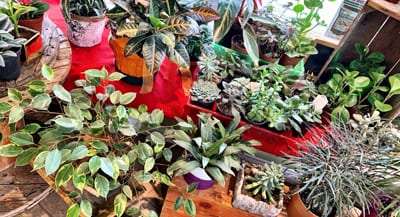 Here's your chance to step into a well established business, going strong for almost two decades! Located in beautiful Nelson, BC, Feelings With Flowers is a long-standing business with great service and quality product while enjoying the best that working and living in the gorgeous Kootenay region has to offer. All inventory, equipment and supplies included in the sale.
10. Thistle Pot Gifts (Grand Forks, BC)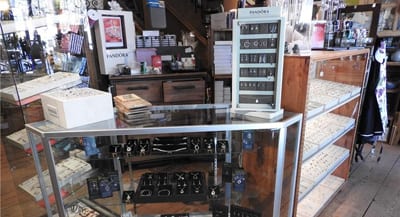 A great opportunity to own a growing business in Grand Forks. Thistle Pot Gifts is a very popular year-round gift, home decor, and jewelry sales business. Room to expand product lines and grow this unique business. Located in a unique building that has just the right feel for a gift/home decor shop.
***
This is what we call the tip of the iceberg! There are so very many opportunities available and we're sure there's a perfect fit for you to own and live the dream here in the Kootenays! Check out our listing HERE!