In the fall of 2017, Castlegar & District Chamber of Commerce initiated the "Storefronts of Opportunity" event, a tour of empty retail space for new and existing entrepreneurs. Executive Director of the Chamber Tammy Verigin-Burk initiated the event. In year 1, the event was limited to Castlegar's downtown core, showing 28 empty storefronts followed by a wine and cheese networking event in one of the vacant buildings. Verigin-Burk noted "This type of event is not difficult – it's one of the first things that pops up on Google when you search for Economic Development ideas".
Close to 30 entrepreneurs attended the initial event: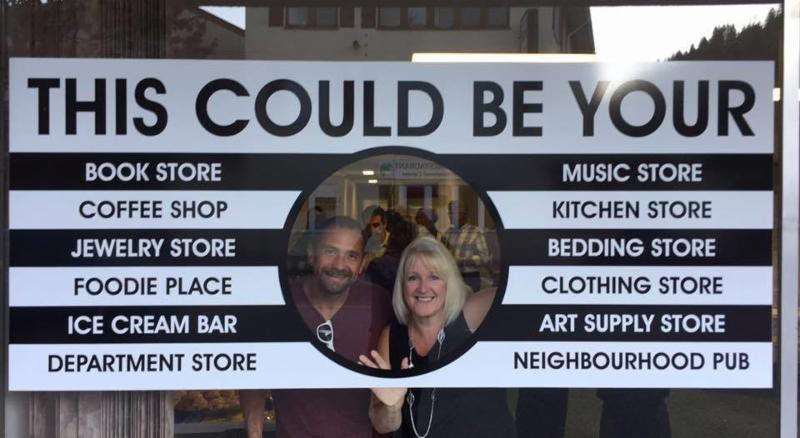 Fast forward to Spring, 2018. Of the 28 empty spaces that were shown, 14 were now leased or sold. An amazing success. https://www.castlegarnews.com/business/new-and-expanding-businesses-abound-around-castlegar/
The success is not only a result of the event, but also because Castlegar & District Economic Development and the Chamber have been proactive in telling the story of success. Furthermore, the Economic Development Office utilized the Imagine Kootenay website for posting business properties for sale and for lease. This activity generates approximately an additional 5-10 leads per month, and is directly responsible for a new Craft Cannabis park development in Castlegar with a land value of $1,000,000 and up to 130 jobs in Phase 1.
In 2018, the newly established Castlegar & District Economic Development office recognized the success of this event and partnered with the Chamber to host the event again. However, with so many spaces taken between 2017 and 2018, it was necessary to move beyond Castlegar's downtown. During this event we showed approximately 15 locations that were available to buy or lease all over the City.
Building off of the success in Year 1, the Economic Development Office specifically targeted businesses in nearby communities to entice them to expand with a second location in Castlegar, Over 20 entrepreneurs attended with some from nearby communities including Rossland, Trail, Nelson and Glade. As the event was now City wide – it was necessary to rent the Castlegar Rebels bus (minus the hockey smell) to accommodate guests. Similar to year 1, the evening was wrapped up with a wine and cheese networking event.
https://www.castlegarnews.com/news/tour-highlights-castlegar-business-opportunities/
Fast forward to the planning stage of our 2019 event. Our remaining inventory of retail/commercial space in the City is rapidly dwindling. There is no space for lease or buy in our uptown area with the recent purchase of a prime 3 acre lot next to Highway 3. Space continues to rapidly decrease in our downtown core, with two empty locations being leased in the last week alone. As such, we put together a list of available spaces to show on our 2019 tour, approximately 8, not enough for a wide ranging tour, so this event has been cancelled due to its own success. Perhaps the event needs to be renamed – Developers Wanted!