With a population of over 14,000, Castlegar and RDCK Area's I and J are located within the Selkirk Mountain Range at the confluence of the mighty Columbia and Kootenay Rivers. According to BC Stats, the area is projected to be the fastest growing community in the Kootenays in the next 20 years.
The area is the West Kootenay's commercial service centre, including the West Kootenay Regional Airport (YCG) and Selkirk College's main campus. Opportunities abound in the Castlegar area. The area is the regional hub for commercial, education, healthcare, forestry and tourism servicing a trade area population of close to 70,000 people. Castlegar's competitive advantage lies in its central location, low cost of living (~40% less than areas of the lower mainland), a wealth of outdoor adventure, and an entrepreneurial spirit.
From grape vines to vivid backcountry, Castlegar offers reconnection to land. More deeply, the warmth, creativity and openness of local culture makes Castlegar distinctive – and a place where business and lifestyle are in balance.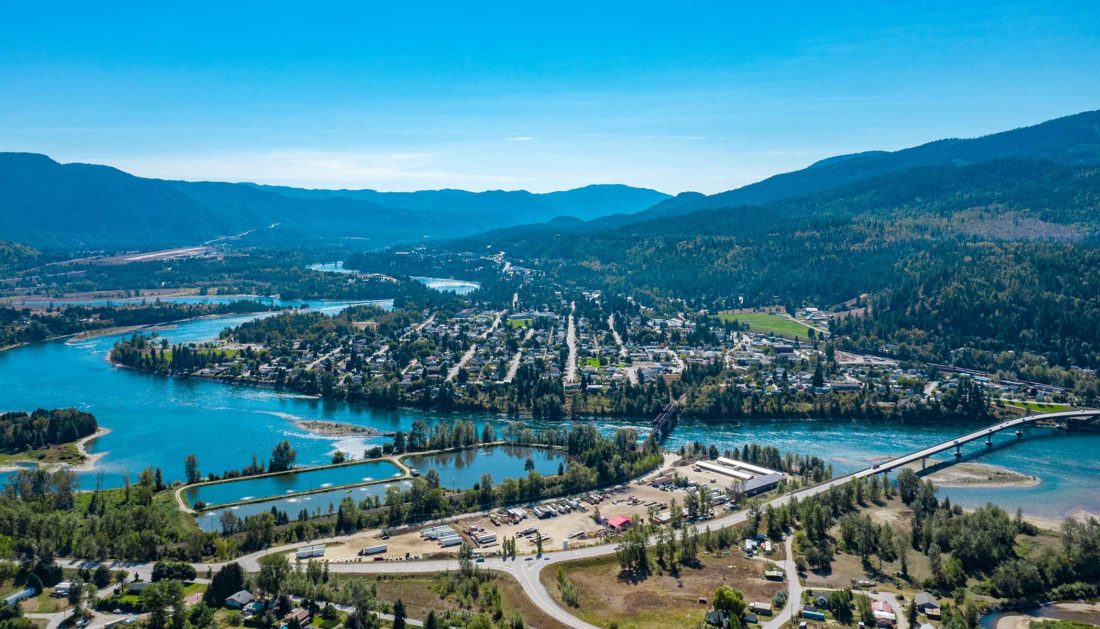 Opportunity
According to BC Stats, Castlegar & District is projected to lead the Kootenays in growth in the next 20 years.
Commercial and residential real estate prices significantly below B.C. and Alberta averages.
We want you to grow with us: Numerous needs in retail, commercial, professional services and light industrial sectors.
Highway 3 and 22 intersection.
Airport, with daily flights to Vancouver and Calgary.
Lower taxation than most other areas of the Kootenays.
Innovation spin-offs and commercial opportunities related to the main campus of Selkirk College.
Wide range of tourism and outdoor sports to satisfy almost every need.
Lifestyle
The Sculpture Capital of Canada.
A wealth of cultural highlights include art galleries, museums, Art Walk, several annual events such as Sunfest, Kootenay Festival to name a few.
Outdoor adventure that's so close you can actually touch it.
Full service community recreation centre – with newly approved enhancement projects underway.
Two full-sized ice rinks.
Extensive recreational options within 30 minutes, including five golf courses, four campgrounds, river parks, one regional park, one provincial park, mountain biking, hiking and snowmobiling on hundreds of kilometers of trails, three downhill ski hills, and cat/heli skiing, Arrow Lakes – camping, fishing, boating, water sports
Three elementary schools and one high school (with one of the highest graduation rates in BC).
Contact Information
Castlegar & District Economic Development
1995 6th Avenue
Castlegar BC V1N 4B7
Ph. (250) 304-8231. E: moc.rageltsac@mde. www.caded.ca
The City of Castlegar
City Hall, 460 Columbia Avenue,
Castlegar BC V1N 1G7
Ph. (250) 365-7227 • Fax: (250) 365-5074
www.castlegar.ca
Castlegar and District Chamber of Commerce
1995 6th Avenue
Castlegar BC V1N 4B7
Ph: (250) 365-6313 • Fax: (250) 365-5778
www.castlegar.com