If you've always wanted to own a bar, cheers! We've got you covered!
There are several unique and beautifully-situated pubs for sale in the Kootenay region of British Columbia. Here's your opportunity to own an establishment that serves good food and drink, welcomes travellers from afar and keeps the local community connected. Whether you want to be in a bustling downtown setting or looking out a lake, the Kootenays is a perfect place to own a pub!
Here are six pubs currently listed for sale on Imagine Kootenay: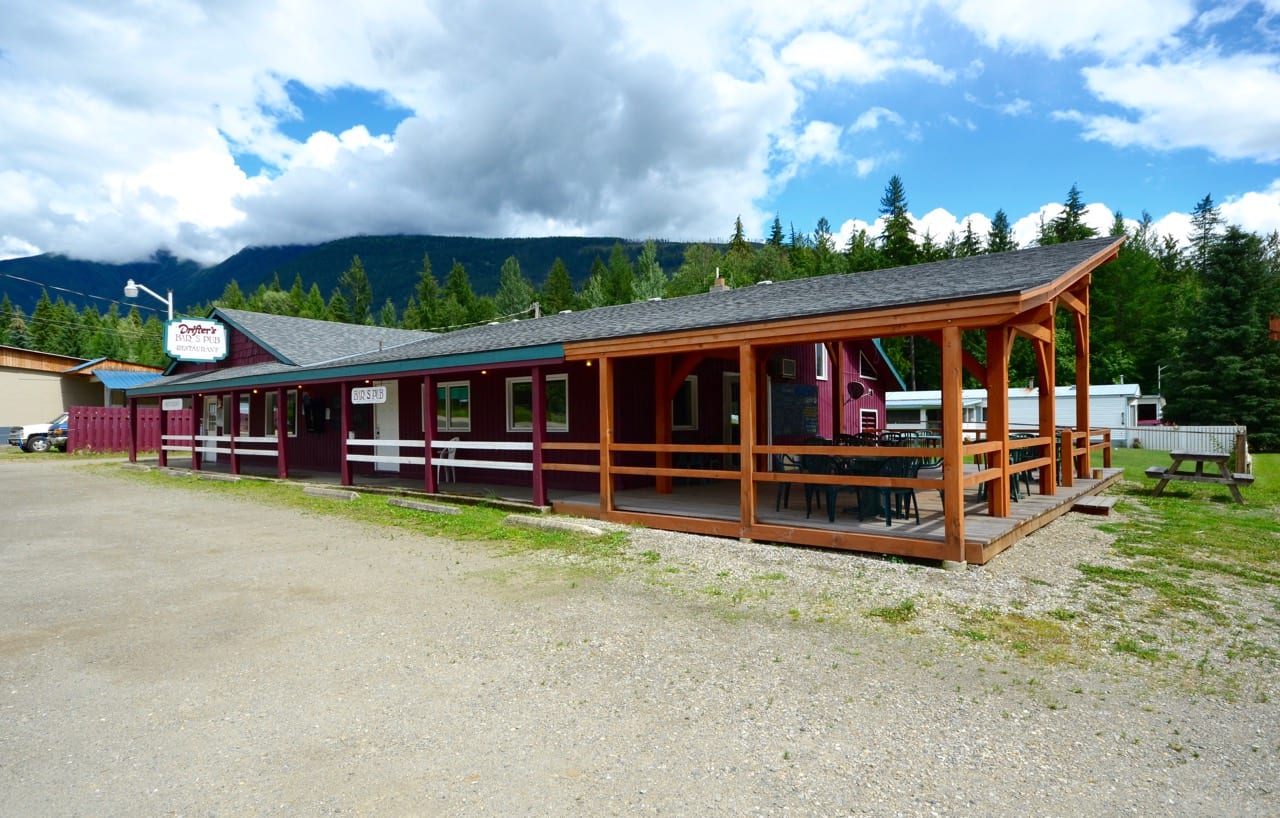 Drifters Bar/Pub Restaurant
Location: Kootenay Lake, BC

Drifters Bar/Pub Restaurant is located in Meadow Creek at the north end of Kootenay Lake, just a 30 minutes' drive from Kaslo. Two separately titled properties totalling almost 8 acres of mixed woodland and open space. This multi-use property is located in an outdoor enthusiast's paradise. Read more about Drifter's Bar here!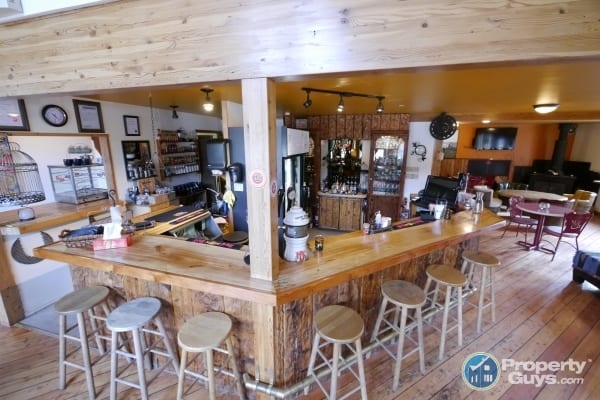 Crawford Bay Pub
Location: Crawford Bay, BC

This flexible commercial development property is suitable for a variety of uses including a pub, a restaurant, a bakery, a coffee shop, laundry facilities, a gallery, a studio, or rental accommodations. Bring your ideas!
Situated on 4.81 acres in the heart of year-round recreation country. Days off can be spent quadding, hiking, biking, boating, kayaking, snowmobiling, skiing or just taking in the view! Read more about this great opportunity!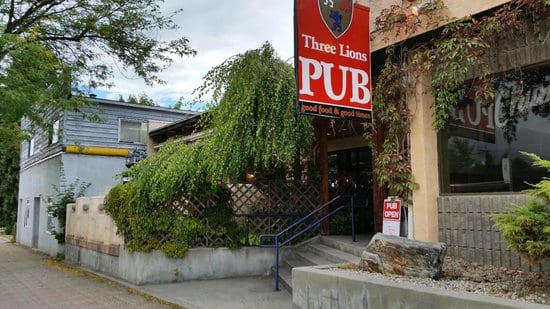 Three Lions Pub and Restaurant
Location: Nakusp, BC

Check out this exciting business and lifestyle opportunity that allows you to live in the Kootenays and own a popular restaurant and pub! Located in the downtown core of Nakusp, the very popular The Three Lions Pub and Chumley's Restaurant is a turn key business with all the essentials to set you up for success in the industry. Read more about the Lion's Pub!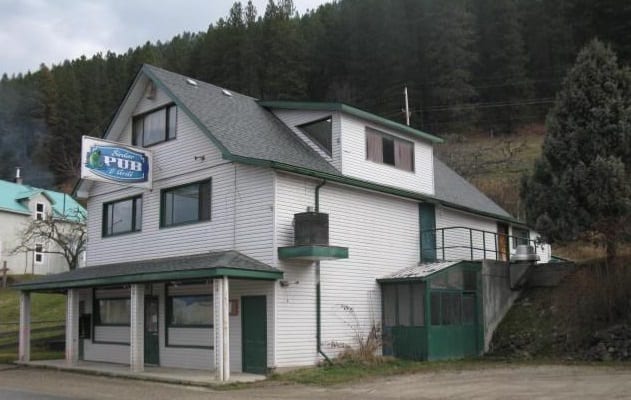 Sirdar Pub and Grill – REDUCED
Location: Surdar, BC (near Creston)
This pub, with its full kitchen and walk in cooler, keeps the locals happy with good food and a warm, welcoming atmosphere. It is a prime destination for the many tourists who flock to the East Shore of Kootenay Lake. With living quarters on the second level of this well-maintained heritage building, the Sirdar Pub is a great business opportunity! Read more about the Sidar Pub and Grill!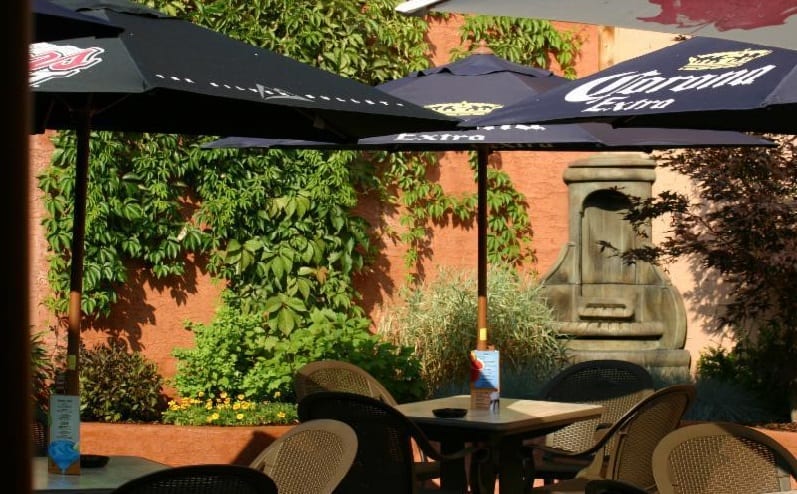 Arlington Pub & Restaurant
Location:Trail, BC
Location! Location! Location! The Arlington Pub & Restaurant is right in centre of town! Well-known, with a reputation for great food and atmosphere, this high-volume establishment is an ideal family business. It currently operates with twelve full-time and ten part-time employees. Read more about this listing!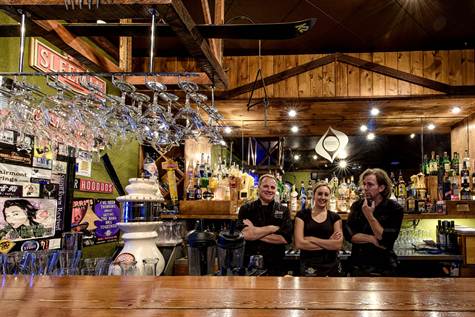 Hoodoos Bar and Grill
Location: just south of Fairmont Hot Springs, BC

This bustling family restaurant is located just south of Fairmont Hot Springs, a favorite location for tourists and locals. Hoodoos
is a 75-seat restaurant with a unique liquor license that allows it to stay open until 1:30am.
With a well-trained staff, this is a perfect turn-key operation. The restaurant has been tastefully renovated and offers great ambiance, including a large covered deck for summer dining. This is a great opportunity for someone looking for a successful business in the Columbia Valley. Find out more about this great opportunity!
Save