With the approval by the BC Government of what is soon to be the largest outdoor playground in Canada, Revelstoke is poised to take adventure tourism in the Koots to a whole new level.
The Revelstoke Adventure Park will not only provide onsite camping including yurts and an RV park but enough outdoor fun to keep you and the family going for weeks, if not days. Featuring zip-lines, bungee jumping, fishing, canoeing, mountain biking, rock climbing and horseback riding, there will be literally, something for everyone.
"We're talking a real well-rounded adventure park," said Revelstoke Mayor Mark McKee.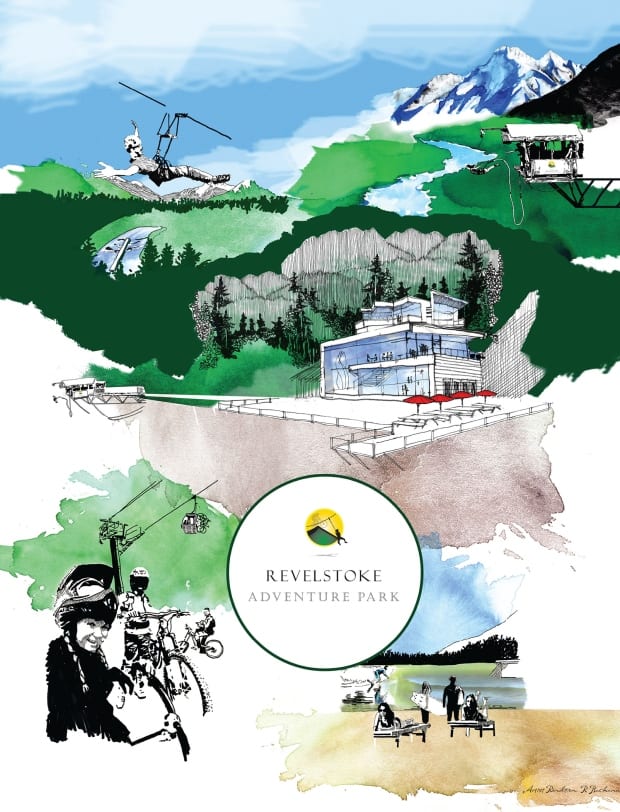 Boasting 321 hectares, the new park will be more than nine times the size of Disneyland!
Mckee says the new destination is expected to boost tourism significantly.
"It's the thousands of people that will be looking towards Revelstoke for adventure tourism and coming here and spending their holidays and having a great time."
In the works for 10 years, construction of the ambitious project is anticipated to get going this spring and McKee estimates that first phase of the park will open in the spring of next year. The following phases are expected to open incrementally over the next four to five years.
"It's taken a long time to get here but it's an incredible feeling," said Revelstoke Adventure Park CEO Jason Roe. He goes on to add that $10 million has already been invested in the project — an amount that could reach $100 million when all is said and done.
A joint venture between local Revelstoke company Black Tie Properties and Northland Properties, which runs Revelstoke Mountain Resort, McKee expects that once the project is complete, roughly 250 employees will be employed by the park.