Golden is a place where you will find the words authentic and community perfectly describe what people are discovering to be the quiet lure of a town rich in economic diversity and history, combined with an unassuming family culture of compassion, volunteerism, and a respect for community identity.
Here you will find the word adventure redefined from your first float down the world acclaimed Columbia River wetlands, to your drive off signature hole 11 on our nationally acclaimed public golf course, to your first fall line at Kicking Horse Mountain Resort.
You're going to love this place – we've got massive mountains, two big heritage rivers, six national parks, a growing mountain ski resort, and we're just 2.5 hours from Calgary. Come discover a place where community still matters, and a town you'll never want to leave.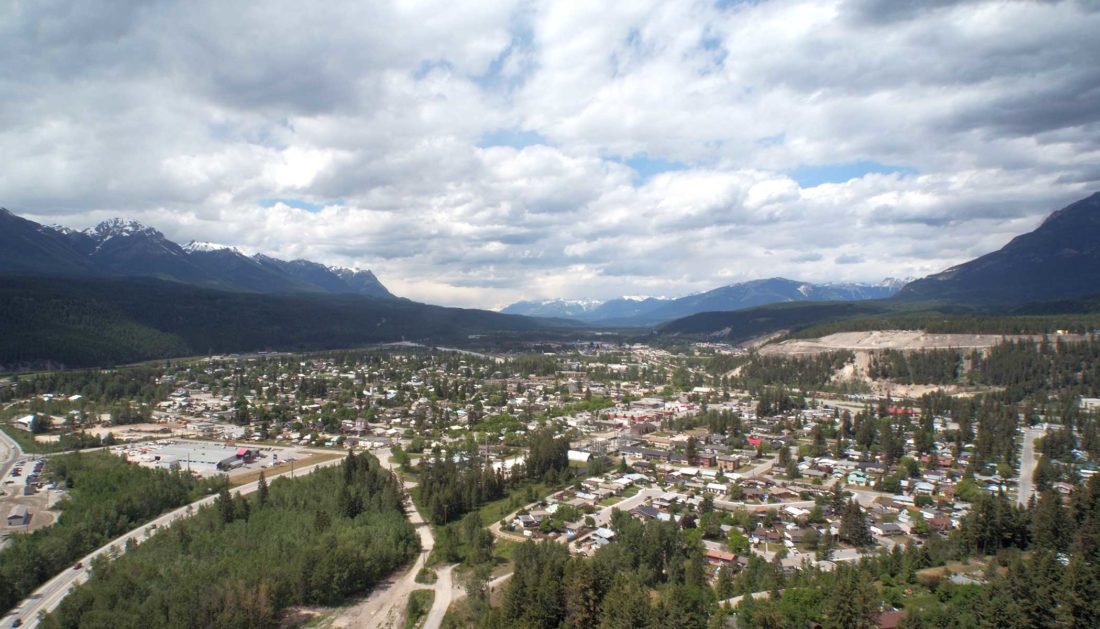 Opportunity
Market Accessibility – we're on the Trans Canada Highway, almost entirely twinned to Calgary; quick access to a modern city and an international airport in 2.5 hours.
A Well Diversified Economy – large scale engineered wood production, central rail yard operations, a mountain resort and an unprecedented backcountry tourism network, commercial retail, light industry, mining production, logistics, construction and trades, and government.
Services – full practice management by 11  physicians including 24 hour emergency, radiology, ultrasound and orthopedic services; dental and optometry centres; BC Government agent and social services; four public schools and a library; College of the Rockies campus; an airport, youth centre, and over a hundred non profit groups delivering services and sports opportunities.
We're Here to Help – the Town of Golden taxes and fees are some of the lowest in comparable communities within the Kootenays and we pride ourselves on customer service in order to create an environment business can develop and thrive in.
Community Economic Development – Our economy thrives on a triple bottom line. People, Planet and then profits. The Community Economic Development seat is held by the Golden Community Economic Development (www.goldenced.ca).
Lifestyle
Hundreds of km of incredible xc singletrack and downhill mountain biking trails.
A superb cultural palette with an annual outdoor and indoor seasonal performance series; an art and gift gallery, a farmers market, and annual community events. (We've hosted the likes of Ziggy Marley, Bruce Cockburn, and Steve Earle).
Community recreation and leisure facilities including an arena, curling rink, seasonal pool and spray park, public gymnasium, soccer and ball fields, community trails, and parks.
Home to heli and cat skiing, an exceptional mountain ski resort with the 4th highest vertical drop in North America and the highest restaurant in Canada; surrounded by the highest concentration of self catered to luxury exclusive summer and winter back country lodges in North America.
World class river rafting on the Kicking Horse River, one of the top 10 hang gliding and paragliding launch sites in North America, and a skydiving environment unique in North America.
Situated on the Columbia River Wetlands, the largest in BC and designated by the United Nations as a RAMSAR Wetland of International Importance.
Regionally award winning and managed snowmobile destination areas.
Surrounded by six of Canada's most famous national mountain parks famous for camping and hiking.