As we look forward to another New Year, we tend to contemplate the year past as well as what might be in store for the new one to come.
What opportunities will make themselves known and available to you? What changes will you be ready and willing to make?
We strive to help you find answers to those questions. Every day at Imagine Kootenay we encourage visitors to take the leap to find out for themselves what it is to live #yourbetterlife, which we know awaits, in this unique and special, picturesque and ever-welcoming part of the world.
We are so excited about the impending New Year as it means that we will provide even more access to opportunities throughout the region, our fabulous Kootenays, East and West.
New year, new business?
If change is what you're after, among the vast and varied selection of business opportunities profiled, take a look at these – perhaps a little off the beaten path, and maybe even a little unusual – to whet your appetite for embracing change this New Year!
From bees to eco-adventure to teaching people to driving school and beyond – way beyond! – we think you'll be intrigued at what is potentially available to you in the Koots… I bet you didn't know that you CAN do THAT here (#youcandothathere)!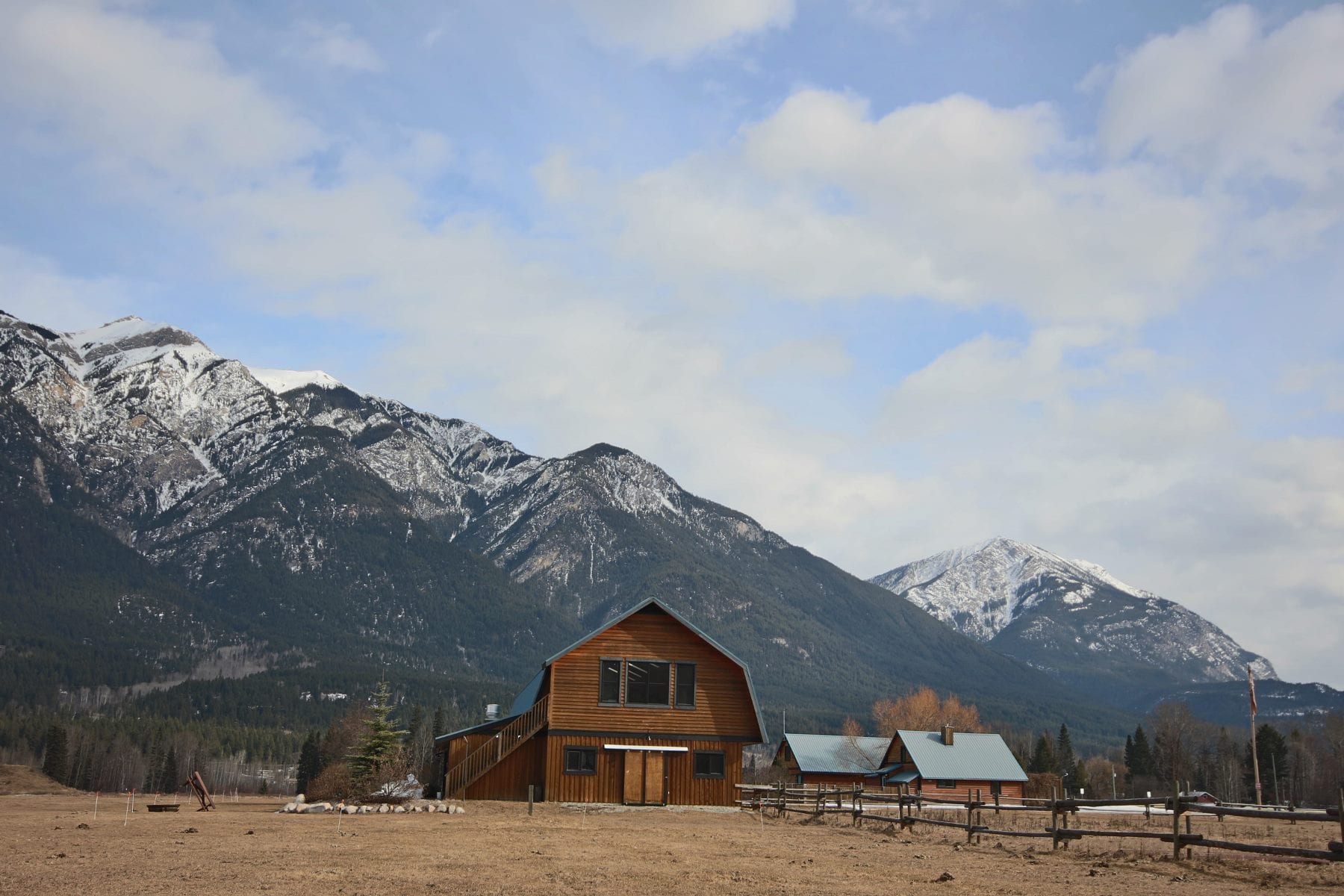 Golden Eco Adventure Ranch – Golden
Do you have a passion for the outdoors? This 400 acre riverside oasis beckons. With established relationships with adventure outfitters and caterers, the turn-key Golden Eco-Adventure Ranch is ready for you to move in and start your year-round business in a rocky mountain paradise.
Here you will find some of the most sought after adventure activities in the Canadian Rockies including Kicking Horse Mountain Resort Gondola and Grizzly Refuge, white water rafting, horseback rides, boating/canoeing, float trips, birdwatching, golf, fishing, climbing, hiking, tandem paragliding, helicopter rides, air plane tours, and much more. After a day of combining work and play in paradise, wind down in the beautiful timber frame residence on the property. Recharge in front of your fireplace before stunning mountain views as you envision your next adventure.
Gourmet Cheese and Fine Foods Store (with 20 seat licensed) Bistro – Golden
Do you favour a more European sensibility? Maybe you fancy fine cheeses, wines, beer and coffee and want to share your exceptional taste with others?
The French Connection in Golden, BC conveys a passion for fine cheese and coffee, wines, and beer, gourmet products, European barista, and a French bistro appealing to the discerning palette and taste experience.
This quaint, award winning shop opens up a world of opportunity to pare and partner complimentary cheese, wine, coffee, and culinary experiences in the heart of the Rocky Mountains.
If you want to explore your passion for quality food, cheese, coffee, and culinary experiences, the French Connection offers business development, growth, and diversification. If you're an entrepreneur, this unique cafe offers a diverse range of opportunities to merge business, exceptional product and culinary opportunity. If you're a Chef, there is an opportunity to create a connection with a diverse European experience of food, wine, coffee, and cheese in a mountain setting.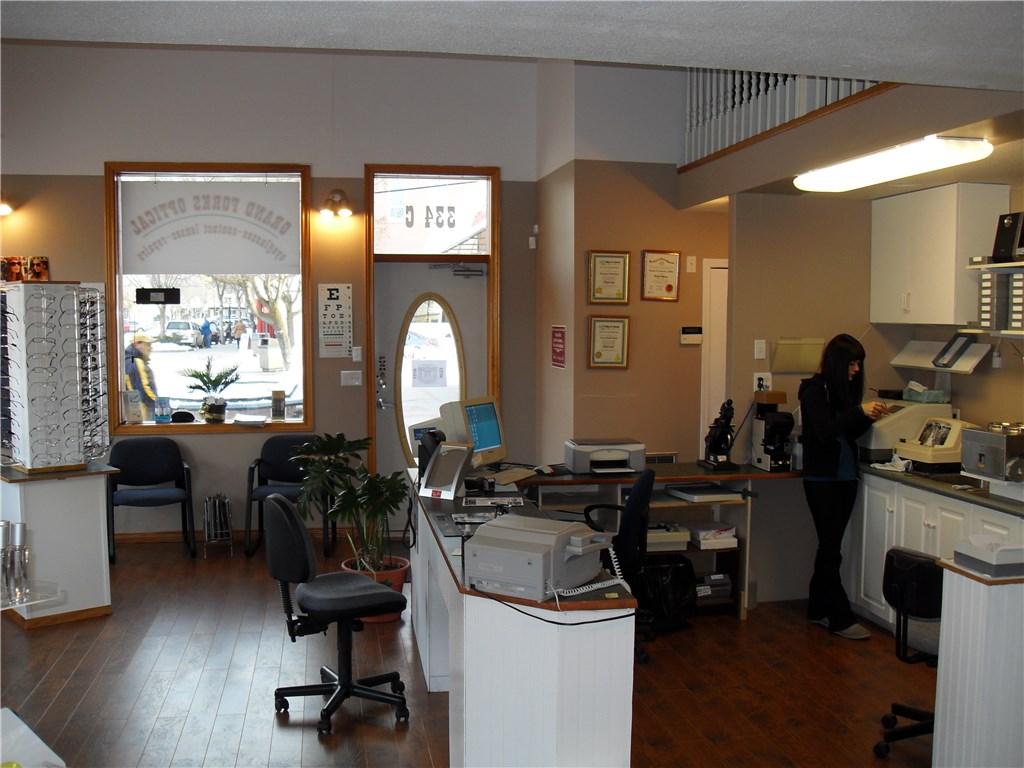 Grand Forks Optical – Grand Forks
Maybe not so unusual, but for that optician out there looking for the perfect chance to move to paradise, you might not have ever imagined that a turn key opportunity is waiting here for you!
After all, just about everybody needs glasses! Here is a fantastic operation, all stock and equipment included, waiting for a qualified entrepreneur to simply open the door.
Grand Forks Optical has been serving the Boundary Area, Christina Lake to Rock Creek successfully for the last 11 years.
XL Qu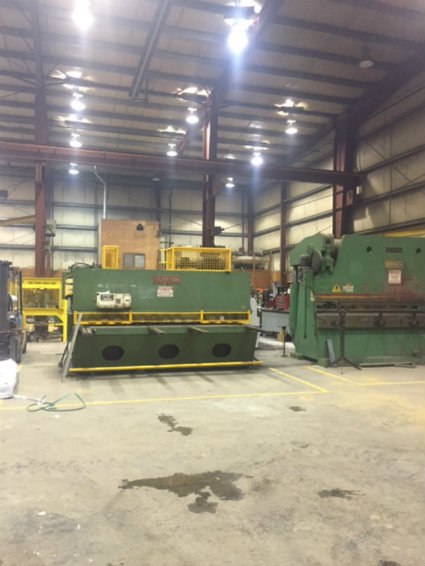 ality Industrial Services Inc. – Trail, Rossland & Area BC
Fabricators and machinists! Your chance to make the move to a premier stop on the Powder Highway!
Here is a full service manufacturing company providing custom fabricated and corrosion resistant products certified to national and international standards as applied by CWB and NACE. XL Quality Industrial Services Inc. (XL) is for engineering and industrial contractors who need specialized fabrication, welding, machining and corrosion prevention services.
Staying true to their name, XL has developed their own quality assurance and on-going tracking procedures to ensure that their products stand the test of time. The company stands by their ongoing commitment to superior customer service and reasonable rates.
The business, enjoying steady growth, boasts a pretty prestigious client roster that spans the province: Teck Metals, Celgar, SIMS Contracting, BC Hydro, SNC Lavalin, and many more. The business has an established niche working with large industrial corporations and various Dam expansion projects throughout the province of BC.
Numerous large projects are planned within the region and throughout the province over the next few years and XL is perfectly positioned to take full advantage of these projects because of strong relationships with major clients.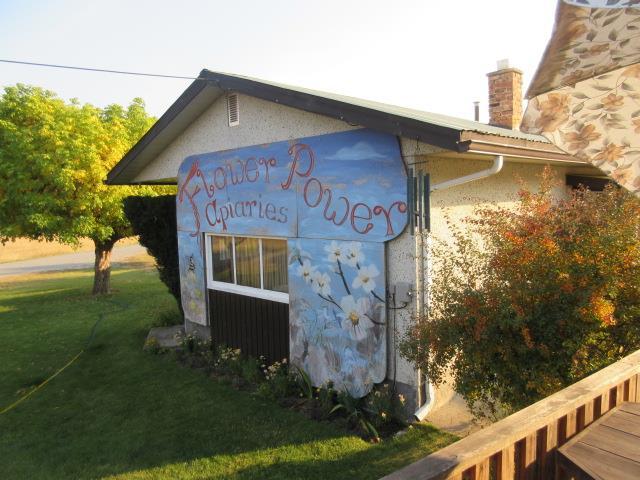 Apiary – Boundary Country
Be a part of nurturing a business that has broad reaching impact on the region and the world! Bees!
One out of every three bites of food that we eat is made possible by pollinators like honey bees. Ask any farmer and they will tell you that bees are an integral force in their ability to produce.
Which brings us to Flower Power Apiaries. An established operation that the Seller has owned and operated for many years but is giving up to retire.
Here is your opportunity to play an important role in the local ecosystem and continue an established business. Not only is there a well kept older home available but also a fully equipped honey processing facility and large quantity of bee hives. All that is missing is you and Bees!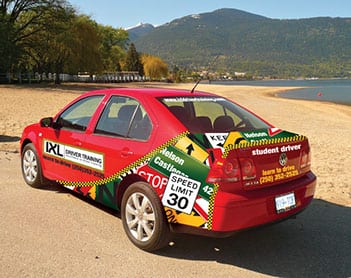 Driving School – Nelson
Here's a business you may not have thought of! It's a terrific chance if you're looking to run your own business and provide a valuable service to the community.
If you're a teacher by nature, and take satisfaction in the accomplishments of others, this may be just the opportunity for you!
IXL Driver Training is a driving school that teaches clients to drive with proficiency, confidence and safety. The car and website are included in the sale.

3&93 Dairy Bar- Fernie
While a food & beverage listing may not seem SO unusual, this little gem is just quirky enough to make on to the list!
A little fast-but-great-food restaurant, this place is a total throw-back and has become a must-stop for travellers along this East Kootenay route. You can't miss the popular and iconic property sitting on the very busy junction of highways 3 & 93 west of Elko, BC. This summer business has been operating for 52 years and has enjoyed only three separate owners in half a century.
Ready for the 2017 summer season, the current owner, with 22 years experience, will assist you opening the season and provide one month transition training. Key employees are available to work with the new owner for the upcoming summer season.
Why work year round when you can operate this very successful and well established business for 4 and a half months a year and take the rest of the year off? Don't miss out on this opportunity!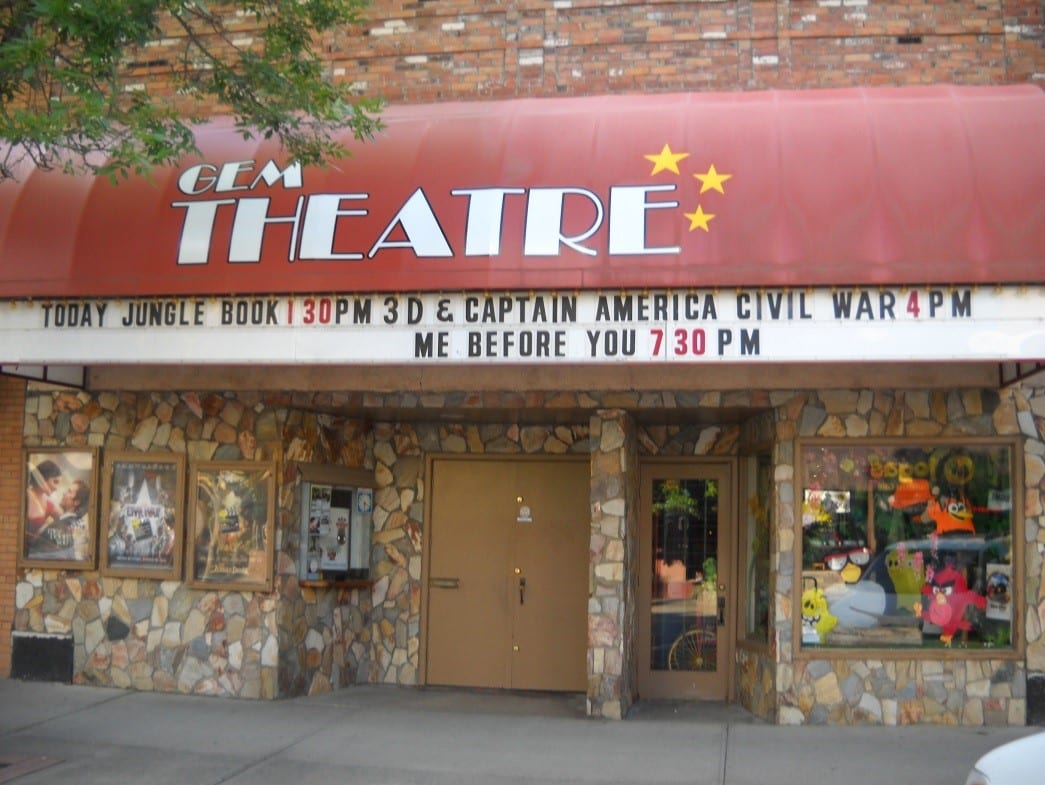 Gem Theatre – Grand Forks
Do you have a flare for – or at least an interest in – the dramatic?
Well, this vibrant little community theatre might just be the ticket! GEM Theatre, nestled on main street in sunny Grand Forks, is the perfect business for a retired or semi- retired couple (but not exclusive to ) who love working with the public and wish only to work on their terms, their days, and their time.
This an opportunity that affords you a good deal of flexibility. Your imagination is the limit- with the latest in digital equipment, the GEM has a great variety of opportunity and income to offer with a minimum of time invested.
The theatre is located on the main floor that slopes gently down to the stage and has been host to many fabulous musicians. Because of the age and construction of the building the acoustics are fabulous.
Over the past 60 years, the GEM Theatre has had only 2 owners, and as another story of retirement, the current owners are moving into their next adventure. They would love nothing more than to pass the keys of the GEM to a vibrant new team to lead it into the future with excitement!
As the saying goes, "There's no business like show business!"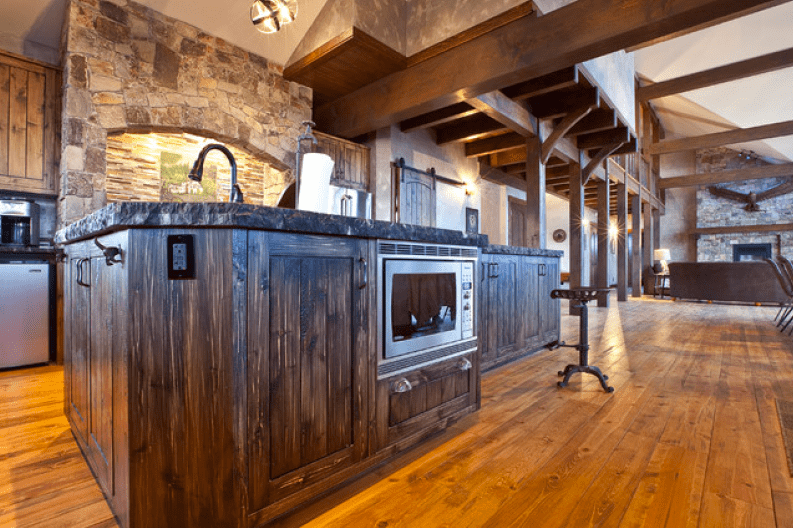 High-end Custom Woodworking Company – Fernie
Carry on the legacy of quality and excellence in craftsmanship with this excellent opportunity to run a well-established and very reputable company known for producing high-quality wood products.
Located in funky and quaint Fernie, BC, Custom Woodwork Company has been in operation for 25 years servicing BC, Alberta and U.S. markets, and has an excellent reputation in the industry producing exceptional quality wood doors (exterior and interior), cabinets and other custom millwork.
The business currently has an experienced team in place to run operations and the current owner is willing to stay on to help ensure a successful transition. Included in the business is approximately $300k of equipment and inventory.

New Winery Seeking Investors – Trail, Rossland & Area
Wine lovers! Who hasn't dreamed of giving it all up in favour of strolling endless rows of fragrant fruit, producing a work of art with every bottle? Here's your chance to make what remains simply a fantasy for many a reality for you.
The Kootenays are making wonderful inroads into the wine industry and SOAHC Estate Wines is a good example. Located in Fruitvale, the business is a local biodynamic and organic 20 acre winery. The West Kootenay vineyard has been winning national and international awards since their first vintage in 2013.
Having recently secured financing from the Columbia Basin Trust to build a new wine making facility, the business is looking for further investment to fund operations until the vines reach maturity.
This is a unique opportunity to enjoy a piece of a growing pie and fulfill this young winery's investment needs to continue to grow and produce their award winning vintage.
Growing list of business opportunities
If you don't see anything here that twigs, rest assured, there's more – so much more!
This list provides merely an example of the diversity of opportunity that's available throughout the Kootenay region.
We want you to know that #youcandothathere: the possibilities are endless to fulfill your entrepreneurial dreams, find the business that speaks to you, while at the same time building a business and making a life surrounded by all the wonder and majestic beauty that defines the Kootenays.
#yourbetterlife