The legalization of Cannabis in Canada in 2018, has seen a seismic shift in an industry that used to part of a huge underground economy.
In the Kootenays in the last six months, there have been industry forums, meetings to try and establish a producer co-op, consultants trying to help pre-2018 growers navigate the legalize of the Health Canada licensing system, academics studying the situation, and government agencies looking to lend a hand.
Castlegar is at the forefront of this seismic shift, with the opening of 3 Cannabis stores in the last 6 months, with a further 3 more to open soon.
Local resident Felix Belczyk is one person who began to look at the opportunity presented by this new retail sector, picking up a franchise called SpiritLeaf. In the local Castlegar News, Belczyk noted:
"Growing up in the Kootenays, everyone who's been in this area knows weed has played a big role economically," he says. "Down deep somewhere you might have thought it was a possibility that there was [business potential]. But of course, now that it's legal and above board, it's much more appealing."
SpiritLeaf has plans to hire up to 10 new concierges for his business.
But that's not all. Recently Castlegar has sold a portion of its Airport Lands to a CannWest Developments from Vancouver. The sale of approximately 4 acres (a $1,000,000) will contain ten 6,200 square foot facilities for growers from the Kootenays to legally grow Cannabis.
Cannwest are expected to break ground in early 2020.
Why did Cannwest choose Castlegar? Firstly, the City had a big serviceable lot available for sale, secondly, the site was Greenfield and not contaminated, and lastly because of the available of talent in the Kootenay region.
Phase 1 of Cannwest's project is ten units, which has the potential to generate up to 130 jobs, (according to the company). Castlegar & District are excitedly waiting for details on Phase 2, and looking to become the Craft Cannabis capita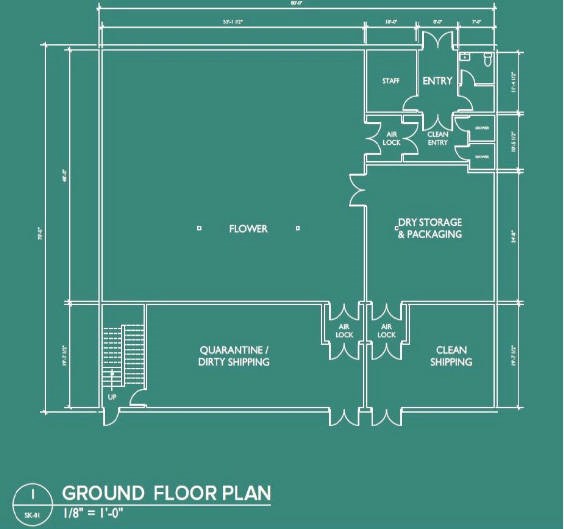 of Canada – until then sit back, relax and ………. chill!