The hospitality industry in a small town is a far cry from the city norms many of us are used to. Chain steakhouses, big brewery sponsorships and fusion cuisines all hold their place in the city, but here in the Kootenays we're seeing an emergence of independent, boutique businesses thriving in our small towns.
Many of these eateries, bars and craft producers place a significant importance on using local produce to support their local community, and the broader region. Tourism is a key revenue economic engine for many seasonal communities.
The requirement for world class leisure and retail experiences is growing resulting in summer season becoming as important as winter season in many ski towns. The Ministry of Agriculture reports that in 2016, the food and beverage sector generated $9.6 billion in sales, a 7% increase over the previous year.
Fernie Distillers has quickly become the talk of the town this summer. The distillery is owned and operated by Jillian Rutherford and Andrew Hayden. Rutherford is one of few female distillers in Canada, and Hayden has extensive experience working with global beverage brands and consumer packaged goods.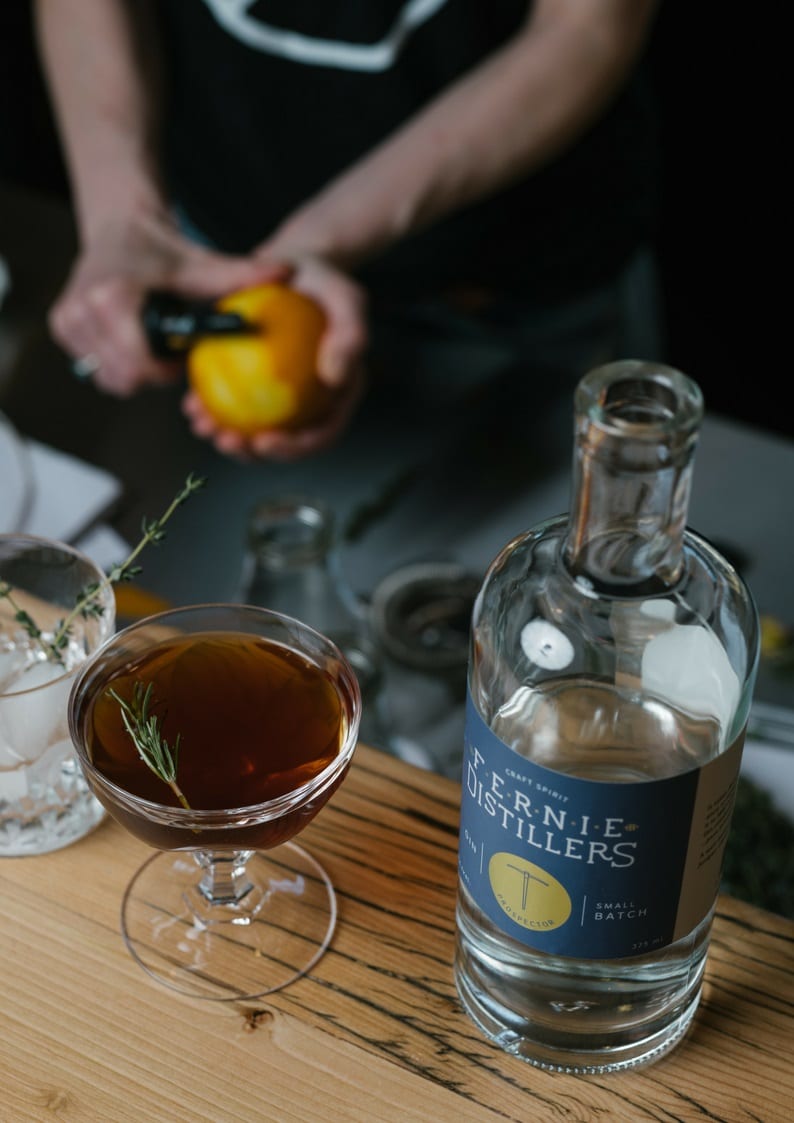 Inspiration from Fernie's rich history is central to the company's business strategy in the creation of premium craft distilled products. This is complemented by building relationships with local suppliers, service businesses and individuals. Centrally located on 1st Ave, the distillery is adjacent to the Fernie Legion. After extensive renovations, the building has been restored to transform it into a modern production facility and tasting room, perfect for private events. Visitors to the distillery can learn about the distilling process direct from the team that makes the product and enjoy signature cocktails by the bar, or on the patio.
The two launch products – No. 9 Mine Vodka and Fernie Fog Liqueur – are both named with a nod to Fernie's mining and rail. The grain-based vodka uses locally sourced soft white wheat from Creston, BC. It has a natural sweet character that is retained from grain to glass. The rise in gin popularity from craft producers will soon be quenched by Fernie Distillers' Prospector Gin, currently being fine tuned for launch later this year. In addition, other seasonal spirits are also in the mix.
In 2016 BC distilleries, breweries and wineries had combined sales of $1.3 billion. In the two years since that report, more new businesses have continued to open their doors, fuelling sectors growth. These new businesses are thriving and adding further leisure and tourism opportunities to their communities and the attractiveness of the Kootenay region as a whole.
Article written by Birr – Creative marketing team based in Fernie BC.