If a picture's worth a thousand words, how many dollars is that? This is a question professional photographers have, until now, had to navigate mostly on their own. And a question that got ever more complicated when the digital revolution changed their deliverables from physical slides to electronic files you can send across the world in seconds – to as many people as you want.
"Our business practices did not keep up with technology," says award-winning photographer Melissa Welsh, from her home in Nelson. "We were offered this brand new product, which was a digital file, but our industry had never come together to decide exactly how we were going to value it and create business practices around handling it. I created a formula for photographers to place a value on their intellectual property. The idea I proposed to the industry was that every pixel has a value."
In 2013, Melissa wrote a book called Pixel Cents, to try to help standardize pricing, you got it, by the pixel – beginning at one cent per. Then, a couple years later, she created an app, called Price-A-Photo, to do the math for photographers, and more recently a software solution, called Numburu, to help photographers connect their personal financial goals with their products and services.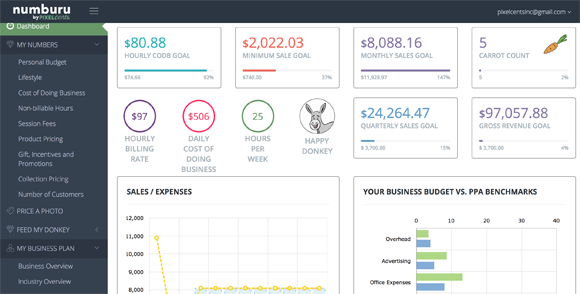 "One of the biggest issues that creative people have is they are driven by passion," she posits, explaining that all photographers do better when they're able to maintain an industry standard together. "Big corporations and magazines aren't going to start offering us more money just for kicks. It's important for us to communicate what we have to get paid to make a living."
Even well-seasoned pixel smiths, like Heather Goldsworthy, out of Collingwood, Ontario, have found the solutions Melissa brings forth game changing, stating, "Every time I had a question pop in my mind, Melissa answered it."
It's not new territory for Melissa, a mom of two who's been keeping the industry on its toes for two decades. Having first picked up a camera at the tender age of 15 in her hometown of Windsor, Ontario, she now holds a prestigious Master of Photographic Arts designation from the Professional Photographers of Canada. She's likewise taught all across the country, but nowadays is excited to get to run her new enterprise right where she wants to, in the place that won her heart 13 years ago.
"I love Nelson. When I came here in 2006 I drove down Baker Street and within 30 seconds I was like, 'Oh my god, where has this place been my whole life? These are my people, this is my home, this is my community.' I'm still in start-up phase [with Pixel Cents], I'm not a multimillion-dollar company yet. At this stage, I can do it anywhere. And that's the beauty of tech."
Check out Melissa on the You Can Do That Here podcast, and follow her on Instagram, along with Pixel Cents.
---
This blog post is part of an ongoing series focused on the technology sector in the Kootenays. It is supported by Kootenay Association for Science & Technology and Imagine Kootenay. Read the next post in the series: 5 Kootenay innovations to watch.