"Some people find it surprising I would want to live in New Denver or Silverton," says Danika Skye Hammond. "But I think they're some of the most amazing communities. The sense of reciprocity is really strong."
At 23 years old, and brimming with potential, it is a bit of a shocker that this Kootenay-born-and-raised Loran scholar – who's already travelled the world working for non-profits and the World Health Organization – would choose to settle right back where she started. Then again, maybe it's a sign of the times. Danika certainly thinks so. She's been swept up in a tide of digital nomads that want to live remotely, in the most literal sense of the word. Silverton is the second smallest incorporated municipality in BC, with 195 people pressed against glassy Slocan Lake, at the foot of the Selkirk Mountains.
"It's important for people in my position to come back and contribute to growth," Danika insists. Currently finishing up a UBC degree in political science and First Nations and Indigenous studies, the over-achieved young woman found a job working for Michelle Mungall, the provincial minister of energy, mines and petroleum resources. Danika now commutes part-time to Nelson, an hour away, and works the rest of the time at home. But it's not perfect.
"Working from home in such a remote community is extra isolating," she explains.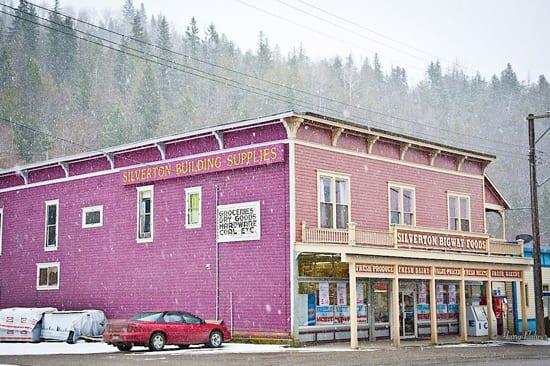 It's why she spearheaded a soon-to-come not-for-profit society in Silverton called The LIFT Co-work Society. With the best minds in the Slocan Valley as its new directors, they'll be moving into a 1,000-square-foot space in the old General Store building, which features an antique freight elevator right up the middle of the space (hence the name). They'll be able to seat folks from nearby New Denver, Roseberry, Hills, Slocan, Three Forks and more.
"It'll be for freelance workers, graphic designers, people who are somehow working out in the woods and feeling isolated and not feeling like they're part of a community," Danika explains, beaming at bringing people together. "We also plan on becoming home to the abundance of non-profits we have in the valley."
The Columbia Basin Broadband Corporation just applied for funding to bring fibre optic internet to the Slocan Valley, and Danika has a vision of people coming from far and wide to either live and work, or vacation in what she thinks is the best place on Earth, while they do things like "finish their books."
To learn more, follow LIFT Co-work Society on Facebook or contact Danika directly for any questions.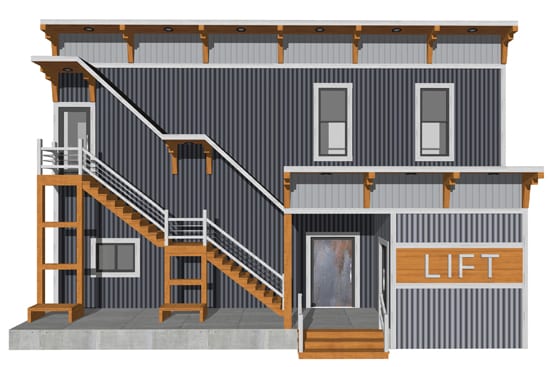 ---
This blog post is part of an ongoing series focused on the technology sector in the Kootenays. It is supported by Kootenay Association for Science & Technology and Imagine Kootenay. Read the next post in the series: In Kimberley, the future of innovation is bright as the sun.