It's a New Year and you're considering a change. You've been flirting with the idea of owning your own business for quite some time and might be ready to take the leap. Maybe your hesitation is taking on the risk alone? You're just not sure that shouldering the expense, time and responsibility on your own is the right step for you.
Maybe it isn't. Yet.
However… there is another way to fulfill your dreams of entrepreneurship in the Koots! Check out this selection of great Kootenay businesses looking for just the right investor – you?! – to help them – and you?! – down the path to success.
Valley Zipline Adventures- Radium, BC
An exciting new outdoor attraction set to open in May of 2017 in Radium Hot Springs, BC. Valley Zipline Adventures, a seasonal operation (May to September) will be an 8 line zip line course, complimented by a few additional aerial park activities.
Co-founders Patrick Tolchard and Krista Berg are looking for some additional investors to help them reach their financial goals to make this ambitious startup the best it can be. The Investment will have a competitive payback structure to ensure you are rewarded for helping this business get up and running. The funds will be used to construct and develop the business, including infrastructure, gear, supplies, start-up costs such as staff wages, insurance, communications, and any other costs that will need to be covered before cash flow begins.
If you love adventure and want to support a pair of ambitious young entrepreneurs in what is sure to be booming new business in a location that sees a steady flow of folks looking for the perfect fun, family-friendly activity this might be just the investment for you!
A.M. Radio Cafe – Nelson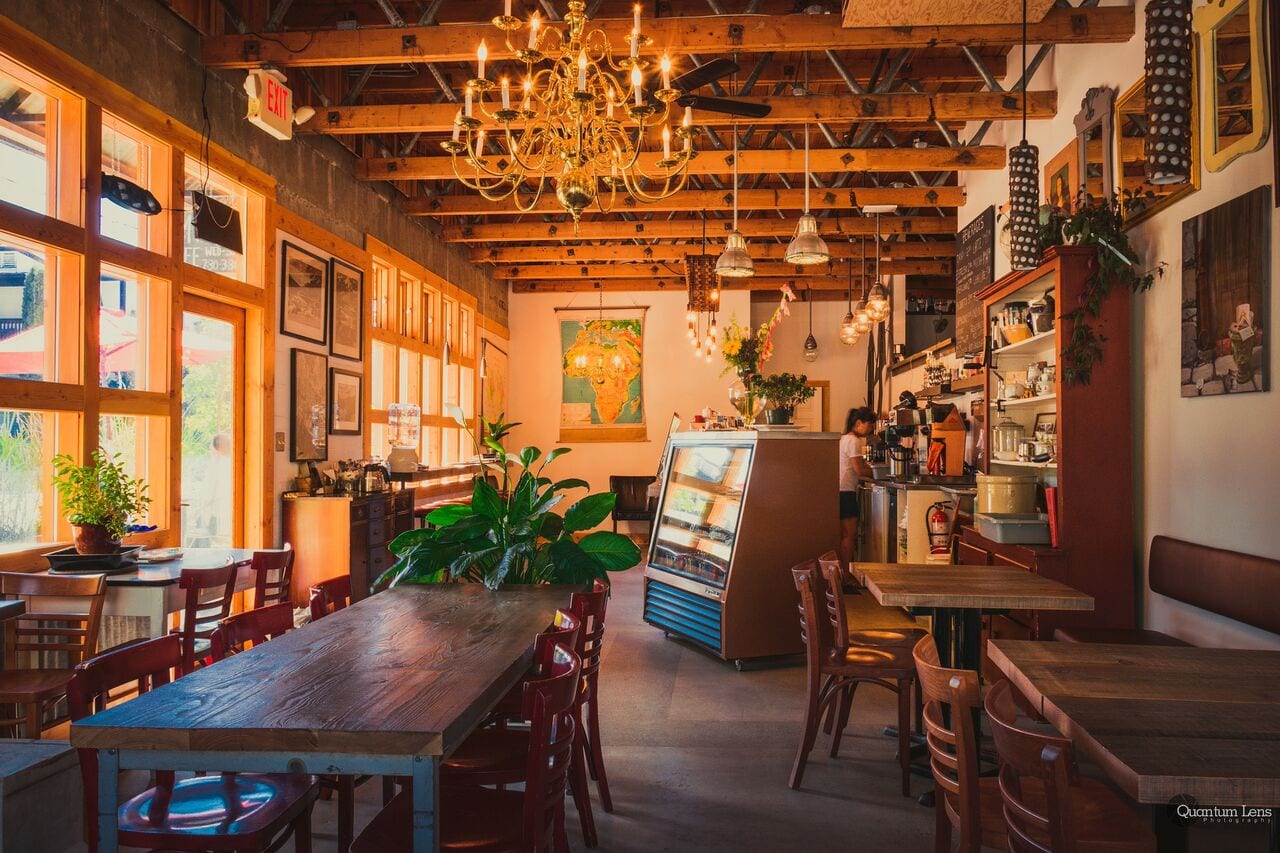 This new coffee shop in Nelson, BC is in need of an enthusiastic investor to help take the business to the next level.
Looking for investment, or perhaps sale, this unique eatery has loads of potential! Currently operated as a morning and afternoon cafe serving sourdough pastries, gluten free baked goods, sandwiches, soup and more, the possibilities don't end there!
With the potential of adding a liquor license and expanding into evening service, this lively business boasting lots of happy customers offers loads of opportunity.
SOAHC Estate Wines – Trail, Rossland & Area

Dreaming of producing something unique and memorable, but don't know exactly what that might look like? Maybe an award winning vineyard fits the bill!
SOAHC Estate Wines is a local biodynamic and organic 20 acre winery in Fruitvale, BC. SOAHC wine has been winning national and international awards since their first vintage in 2013. The award winning wines are available all over BC in some of the best restaurants.
Having recently secured financing from Columbia Basin Trust to build a new wine making facility they are seeking further investment to fund operations until the vines reach maturity.
A unique opportunity to support an exciting, award-winning product!
Considering owning a business in the Koots? Maybe one of these interesting opportunities is the one… offering you the gratifying experience of business ownership and investment without shouldering the burden and responsibility alone.
But, these are just a few of the terrific possibilities for you to fulfill your entrepreneurial dreams in these wonderful Kootenays. Peruse the variety of opportunities we have listed to set you down the path to #yourbetterlife.
#youcandothathere