Episode 2 – How to launch a billion dollar idea with Time.ly's Bradley Roulston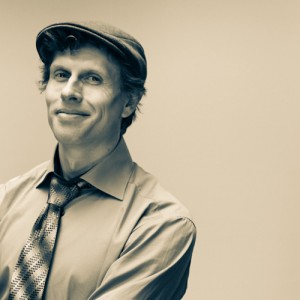 When you think of the world's great tech companies and tech start-ups, your mind probably wanders to Silicon Valley and some of the recent giants to come out of that tech hub like Pinterest, Square and Uber. With so much attention focussed on the narrow valley from San Francisco's outskirts through Palo Alto, it can sometimes be hard to imagine anywhere else for a potential billion dollar tech start up to launch, let along in Canada, BC, or dare we say it Nelson. Fitting with the overall theme of the You Can Do That Her podcast, there indeed have been and are great tech start-ups launching here in the Kootenays, some of which have gone on to significant success.
Today we'll be talking to Bradley Roulston of time.ly, which is currently one of the top three event listing, calendar platforms in the world. Just 2 years into the venture, which got its start in the decidedly less Silicon Valley of Nelson BC, Bradley and his brother in law partner Rik Loktenburg have been living out the dilemma of whether or not you can launch and grow a successful tech start-up in the wilds of the Kootenays.
Now calendars themselves are probably one of the oldest social medium modern humans have known. Which so many choices out there to choose from the calendar and event space online can seem broken or difficult to navigate at times. Today on the You Can Do That Here Podcast we'll be talking to Bradley about how they've created a better calendar along with the challenges and possible advantages to launching a tech start up in a small town,
7 Quick Hits – with Bradley Roulston
One app I can't live without is: Time.ly
One book I'd recommend every entrepreneur read is: The Lean Startup
One website I go to everyday is: Mashable
The best part of being an entrepreneur is: Challenges, overcoming challenges, they will never go away and what I want is monster challegnes to get bigger and bigger
The biggest challenge of being an entrepreneur is: The balance of it all. The stress. Balancing the work and the family and your own personal life. Balance gets so out of whack
The best advice I've ever received was: Take risks. Calculated risks
One quote that has inspired me is: It's not the Critic who counts. It's a small poem but that is the title. There will always be people criticizing, but the people in the arena going at it those are who you care about. – Winston Churchill