Fibre Internet, technology strategy spurs tech scene boom in Revelstoke
A growing number of information technology workers are choosing to leave the bustle of the big city for the mountain culture found in Revelstoke. A recent survey completed by the city of Revelstoke's tech strategy coordinator shows there are more than 100 tech workers currently residing in the community. Many of them work for well-known tech companies.
Simon Wex and Jean-Marc La Flamme are two tech workers with a love of skiing who were drawn to the unique charm and opportunistic feel of Revelstoke. Both have more than 20 years of experience in the tech industry. Simon currently works at Adobe while Jean-Marc is involved in a number of projects including SeedsUp Canada, a startup that simplifies raising capital; Mountain CoLab, a coworking innovation centre; Startup Revelstoke, an entrepreneur ecosystem programming, and; Kootenay Association of Science and Technology, a regional innovation centre.
The draw of Revelstoke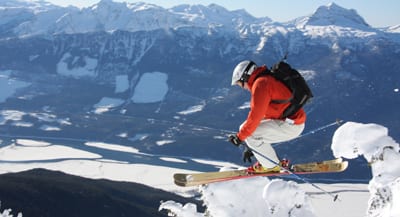 Jean-Marc came to Revelstoke because he felt lost in the matrix of the city and wanted a more natural balance in life.
"Being a skier since age four, it was either Switzerland (my other home country) or a Kootenay town, where I could feel connected," said Jean-Marc, who has been in Revelstoke for 10 years now. "The birth of a new resort, powder snow and heliski capital of the world led me here, but also a vibe that was unlike any other Kootenay town."
Simon made the decision to live in Revelstoke after a visit to the community.
"I came for a single season of skiing while doing a startup in 2008 and instantly knew it was a forever home," he said.
Getting connected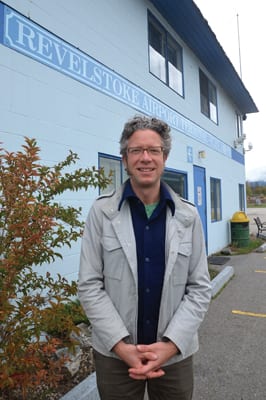 In the past, being a remote tech worker in Revelstoke had its share of hardships including the community's isolated location making travel difficult in the winter, and slow internet speeds. The introduction of high speed internet and a flight service to Vancouver have helped to lessen these barriers. The creation of a tech strategy in the community has also been helpful.
"In the past nine years a lot has changed. The biggest thing for me being a recently recognizable tech community," said Simon. "Internet access used to be inadequate, but the arrival of fibre as an indirect result of a volunteer and city supported effort has made a huge difference."
It is the entrepreneur ethic, said Jean-Marc, that has been helpful in getting Revelstoke's tech industry, and the creation of a tech strategy, off the ground.
"Many volunteer hours over many years built this strategies as one of the few small cities to have this important movement," said Jean-Marc.
The tech strategy includes three working groups that work on digital adoption and transformation, youth, and innovation centre projects. Simon, whose wife Karilyn Kempton is the tech strategy coordinator, said the development of a local tech community is critical for the future economic success of Revelstoke.
"I've already noticed a significant change, namely the emergence of a recognizable community. It's something that I didn't realize I was previously missing."