When you think of big employers in small Kootenay towns, it's usually a short list. Traditionally, that might be a mill, a railyard or maybe a ski resort. So, how about an app?
Walking through the unassuming portal of the Cronometer office in the 6,719-person Victorian burg of Revelstoke is a big surprise. The open-concept space is filled with a dozen young people (mostly women) wearing Arc'teryx layers and running shoes, tapping delightfully on computers. There's a gym in the background, some lounge furniture, and pearly smiles everywhere.
"I've been stunned at how many overqualified people are in town. The amount of people with graduate degrees busing tables just so they can ski is amazing," says Aaron Davidson, the 39-year-old rosy cheeked progenitor of a nutrient-tracking app that uses some of the most authoritative and up-to-date data on the planet, and has taken off in the last two years.
In 2016, when Aaron first moved to Revelstoke, he had three employees – two of them remote. Today he has 19 full-time staff, including three remote workers from Ontario, Florida and Ireland, two UBC practicum students, and one software engineer who moved to Revelstoke from Vancouver. By the end of the year, he expects to hire five more full-time people to do everything from data entry, to design, to user interface and marketing.
View this post on Instagram
Here's the revolutionary thing: not long ago, all these folks would have made a hard choice of lifestyle over career by moving to the Kootenays. Now, they're getting both.
"We're trying to be the coolest place to work in town," Aaron proclaims. "If it snows 20 centimetres, I know I'm going to see most of my staff in the lift line. They'll make it up later."
It's like a small-scale Google, and Aaron's taking his progressive cues from the top of the industry. He grew up moving around Western Canada, and started programming in high school, just for fun. After earning a masters degree working with A.I. at the University of Alberta in Edmonton, he bounced from programming biotech algorithms to building online poker games, everywhere from L.A. to Ireland. But, ultimately, he wanted less stress – and to be back in the mountains.
He left his job in Ireland and took a break in 2011, basking in a sojourn as a ski bum in Canmore, Alberta, where he started Cronometer as a lark. The app originally sprung from a personal quest to pursue a low-calorie diet as part of a school of research that says you can activating healing mechanisms in your body if you teeter on the edge of fasting. But his software turned out to be a great way to track nutrients for any diet. Now, everybody from vegans to folks pursuing the keto and paleo diets use it. That's 2 million users and counting.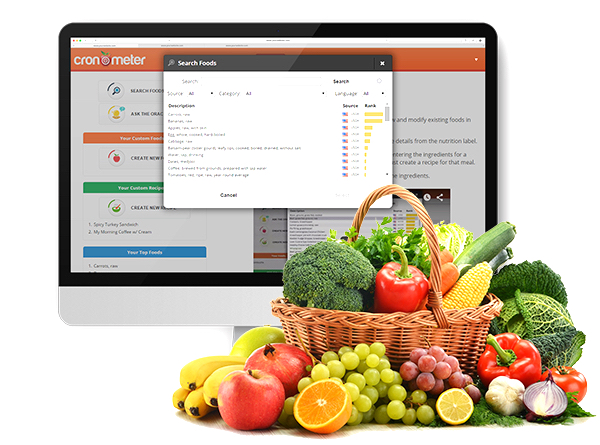 Aaron says he moved to Revelstoke two and a half years ago for the same reasons as everyone else – the small-town mountain lifestyle. His wife also works in the medical field, and found great opportunity with the town's health-conscious population and active community. The couple has since had their first kid, adding a second growing baby to their family, while Cronometer's own growth spurt seems to have no end.
"The City of Revelstoke's done well by having a tech strategy," Aaron explains, "they're thinking ahead." With fibre-optic internet running through the region, and his app being cloud-based, he could live anywhere. But Revelstoke won his heart with its open arms to tech and support network for entrepreneurs. Aaron got help building his staff through a loan from Community Futures, and now offers a new way forward to all sorts of young people.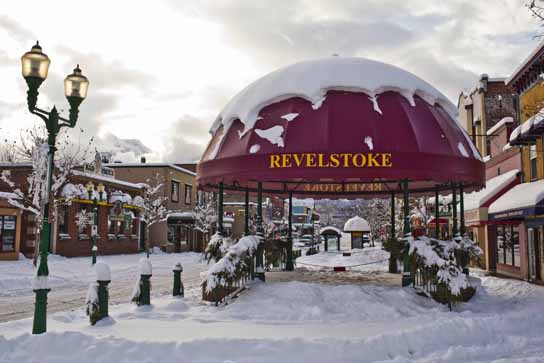 "It's been great to find meaningful work in a ski town," says Karen Stark, Cronometer's lead nutrition scientist, who previously worked in a lab in Edmonton. "Working for a small tech company has given me the opportunity to learn new skills and made me feel like my contributions to all areas of the company are encouraged and valued."
As for Aaron, it comes back to abstract thinking. "You have to be able to hold a mental model in your head," he says, "and manipulate it."
In other words, it's all about imagination.
Cronometer is available for both Android and iOS.
---
This blog post is part of an ongoing series focused on the technology sector in the Kootenays. It is supported by Kootenay Association for Science & Technology and Imagine Kootenay. Read the next post in the series: Nelson's leading tech champion is not what you expect.