The picturesque mountain hamlet of Rossland sits at the centre of a cluster of five towns. These five towns in the Lower Columbia are rich in metallurgical abundance and expertise, and have collectively become a major magnet for international tech companies specializing in resource extraction. There's just one problem: as a region, "Lower Columbia" sounds boring.
"'It [Lower Columbia] doesn't mean anything," explains Terry Van Horn, executive director of the Lower Columbia Initiatives Corporation (LCIC). It was the LCIC that gave boring, old Lower Columbia its super-sexy new makeover: "Metal Tech Alley."
A region by another name
"We knew where we stood out, so it became: 'How do we sell it? How do we define ourselves?'" she said. "Instead of hiding our industrial complex, we took the industry and embraced it."
When it comes to the monstrous task of a small town garnering the attention of global business — and foreign direct investment spinoff — Terry shows how it can be done.
Her team create an economic development office that identified metal as the region's greatest competitive advantage and, with a $1 million budget, they got to work on a marketing strategy to give the area's dull resource-extraction reputation some lustre.
It had to be catchy. Something all the communities could use. Something the private sector would be sure to get behind. For a small rural area to roll out a project this large is unique. Cities often have a difficult time doing the same with multi-million dollar budgets.
It took four years, tons of partnering, trade show after trade show, a series of videos, blogs and months of messaging to hammer out, and in May 2017, Metal Tech Alley was officially born.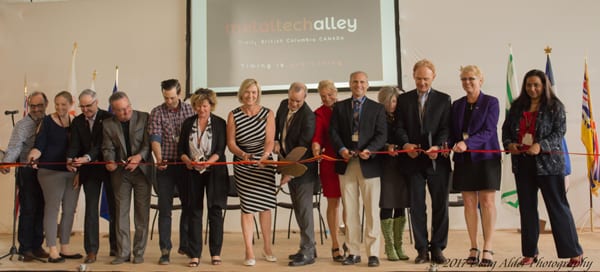 Magnet of Industry
Plenty of high-profile companies are already in the area formerly known as the Lower Columbia: Amec Foster Wheeler, Fortis BC and SNC-Lavalin, to name a few, and of course, the local juggernaut, Teck Resources, which employs directly and indirectly over 35 percent of the area's workforce.
There are also many notable endeavours, such as MIDAS, a $2 million federally funded and MIT-certified fabrication lab for tech entrepreneurs. Thought Exchange is a rocketing startup of collaboration software. Fenix Advanced Metals manufactures ultra-high purity metals for the solar energy, telecommunications and infrared markets. In recycling innovation, Retriev Technologies is one of the most diverse battery recycling companies in the world, and KC Recyling, is the largest car battery recycler in this neck of the continent.
Today, the region of Metal Tech Alley in general — and Rossland in particular — is a natural magnet for big metal, attracting metallurgy and tech companies with some of the most affordable industrial land in the province nearby. Add in easy access to the U.S. with a spur rail line — one of only two places where American rail crosses into Canada — and Rossland being only seven kilometres from the border, it all helps companies benefit from a well-established global supply chain.
Other advantages include an abundance of power from the expanded Waneta Dam and high-speed internet, both of which are perfect for high-volume industries such as metal and tech.
Employees are sold on the area's housing affordability. The average annual household income is $73,000 and the average home price is around $225,000.
The marketing campaign has additionally turned existing residents into ambassadors who help to share facts about the economy with visitors, all with the goal of fusing the Metal Tech name.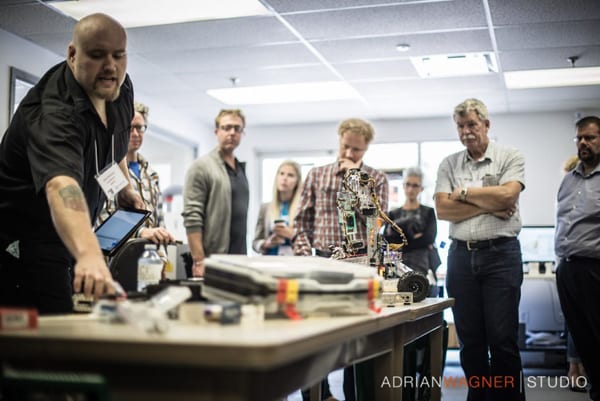 Extraordinary early success
The area has attracted its fair share of geniuses, past and present. One such example is Brian Fry, born and raised in Rossland. He started and sold the cloud-computing company RackForce, then came home to start i4C, an Industrial Internet of Things hub and production/testing facility.
"I've been researching and thinking quite a bit about the success of the goldmines where Rossland is and the things that happened here," he says about the history of metallurgical success in the area. "These were people figuring out how to build a gold town and pop out a smelter in Trail. We're talking about some very young people doing some unbelievably big things. Think about what it takes to put a smelter in place, and oh, by the way, you have to get a train down 2,100 feet, you know?"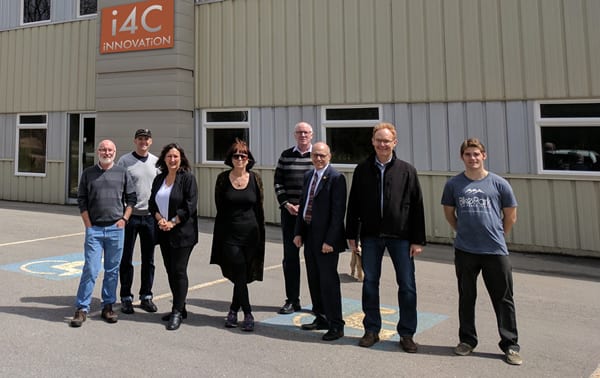 Rural Silicon Valley
Modern innovation today is just as mind boggling and complex.
"People used to laugh at us when we talked about Cloud computing," Fry jokes. "Everyone just thought we were talking because it sounds cool to say something."
Today, he likens the potential of Metal Tech Alley to the exponential growth and innovation of another innovation powerhouse: Silicon Valley.
Sure, a cluster of southeastern B.C. communities — Rossland, Warfield, Trail, Montrose and Fruitvale, all within 10 minutes of each other, and a combined population of fewer than 10,000 people — isn't exactly the sprawling metropolis of the Bay Area. But consider Metal Tech Alley a rural, industrial Silicon Valley. One where major breakthroughs in big data technology for the mining industry, and an emerging industrial Internet of Things, are being formed.
"I've seen how a team of people can come together in the right way," Fry says about the high-risk, high-excitement nature of places such as Silicon Valley and Metal Tech Alley. "You get all these things just right, and all of sudden it just happens, you can do extraordinary things."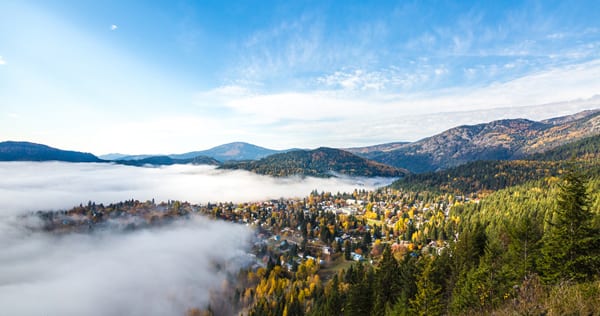 ---
This blog post is part of an ongoing series focused on people who work in the technology sector. It is supported by Imagine Kootenay and Kootenay Association for Science & Technology (KAST).