R.K. Heli-Skiing Celebrating 50 Years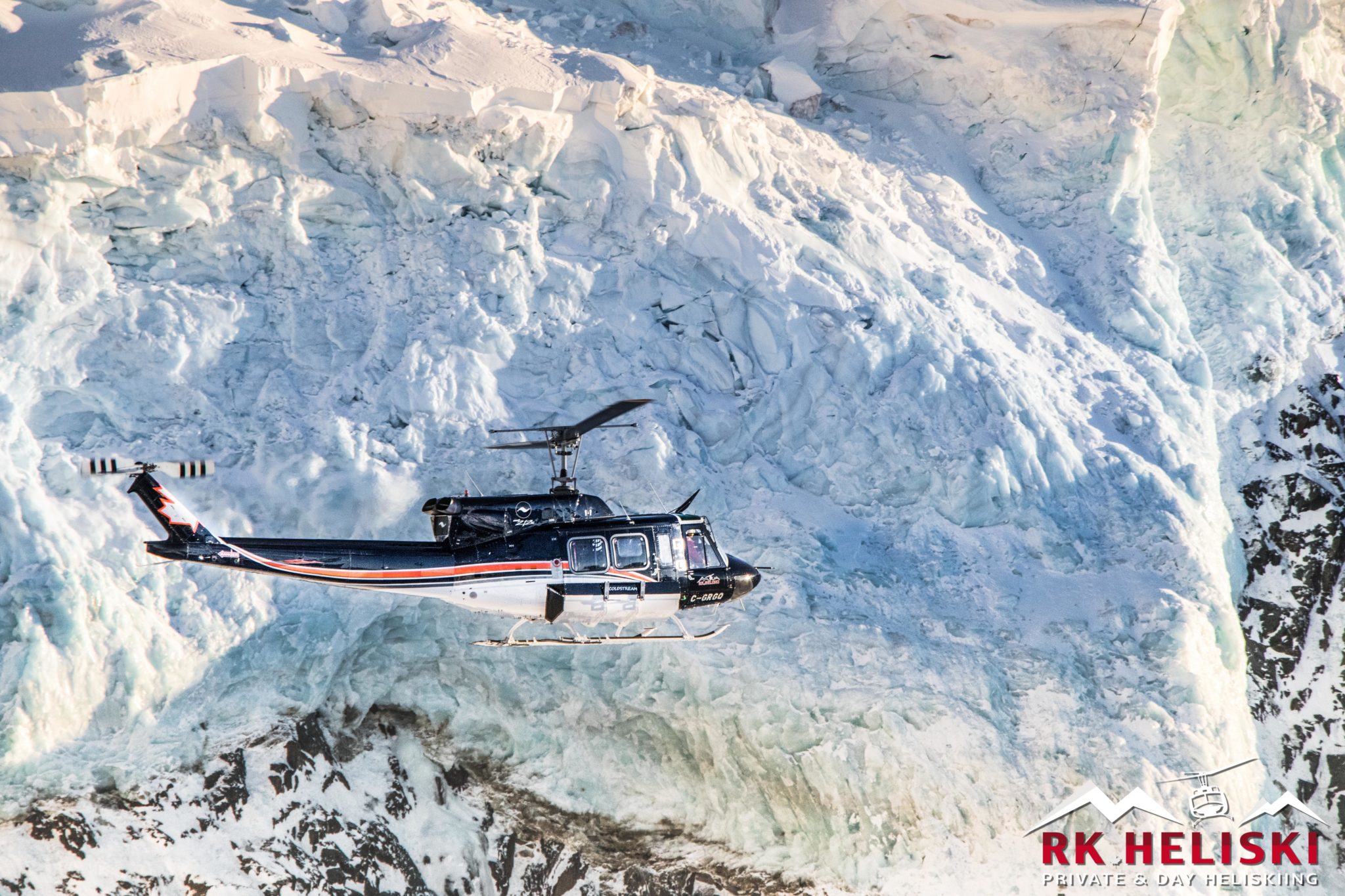 Radium Hot Springs Glacier Skiing Ltd. was founded by Roger and Jenny Madson in 1970 and incorporated in the spring of 1972. The original operation utilized a (S.T.O.L.) short take-off and landing aircraft based from the airstrip located at Radium Hot Springs. At this time Forster Creek, Horsethief Creek, Glacier Creek, and Toby Creek were the major drainages used due to their proximity, with the main area being the Forster Creek drainage.
In the winter of 1975, a joint partnership was formed between the Madsons and Hans Gmoser (Canadian Mountain Holidays), called Radium Bugaboo Heli-Skiing Ltd.. This firm operated out of Radium utilizing helicopters for transportation until 1979. The partnership then moved to Panorama Resort and continued to operate as CMH Panorama from the Toby Creek Lodge until 1981.
In 1987, the present Hal Bavin Heli-Plex facility was constructed. During this period Radium Hot Springs Glacier Skiing Ltd. marketed under the names of Panorama Heli-Ski and R.K. Heli-Ski Panorama Inc..
Since this time RK Heliski has evolved and expanded to meet and exceed the expectations and demand of clients wanting a true, wild, challenging, exceptional adventure.
RK Heliski continues to thrive in an ever growing adventure tourism industry. With over 1500Km of pristine high elevation terrain to choose from, the future is and will continue to be bright for RK Heliski.
Come celebrate 50 yrs of heliskiing in the majestic Purcell Mountain range of B.C. with RK Heliski.
Altitude Is Everything!!!