When Sarah Peterson moved to Revelstoke in 2009, it was with a snowboard under her arm. Revelstoke Mountain Resort had spun its gondola for the first time in 2008, broadcasting the powdery bounty above to a hungry flock of young people looking for more reasonably priced alternatives to places like Whistler and Banff. Revelstoke was Shangri-La. Except, of course, for the lack of career opportunities.
Ten years later, that scene couldn't be more different. Sarah taps away feverishly at a keyboard, switching between two monitors, enacting her hand-hewn marketing strategy for a tech enterprise that employs 20 skilled young folks—just like her. She's now the marketing manager at Cronometer, a nutrition-tracking app whose founder, Aaron Davidson, decided to base in Revelstoke for all the same reasons Sarah did.
Starting in hospitality, Sarah's seen Revelstoke utterly transform as a place to live and work—with high-speed internet empowering businesses like Cronometre to base in small towns with outdoor lifestyles. Her own path started right out of high school, when she first became a chef, and then worked at Mike Wiegele Helicopter Skiing for four years, before she moved to Revelstoke with a group of other friends.
"I did a winter here and really liked it," she remembers.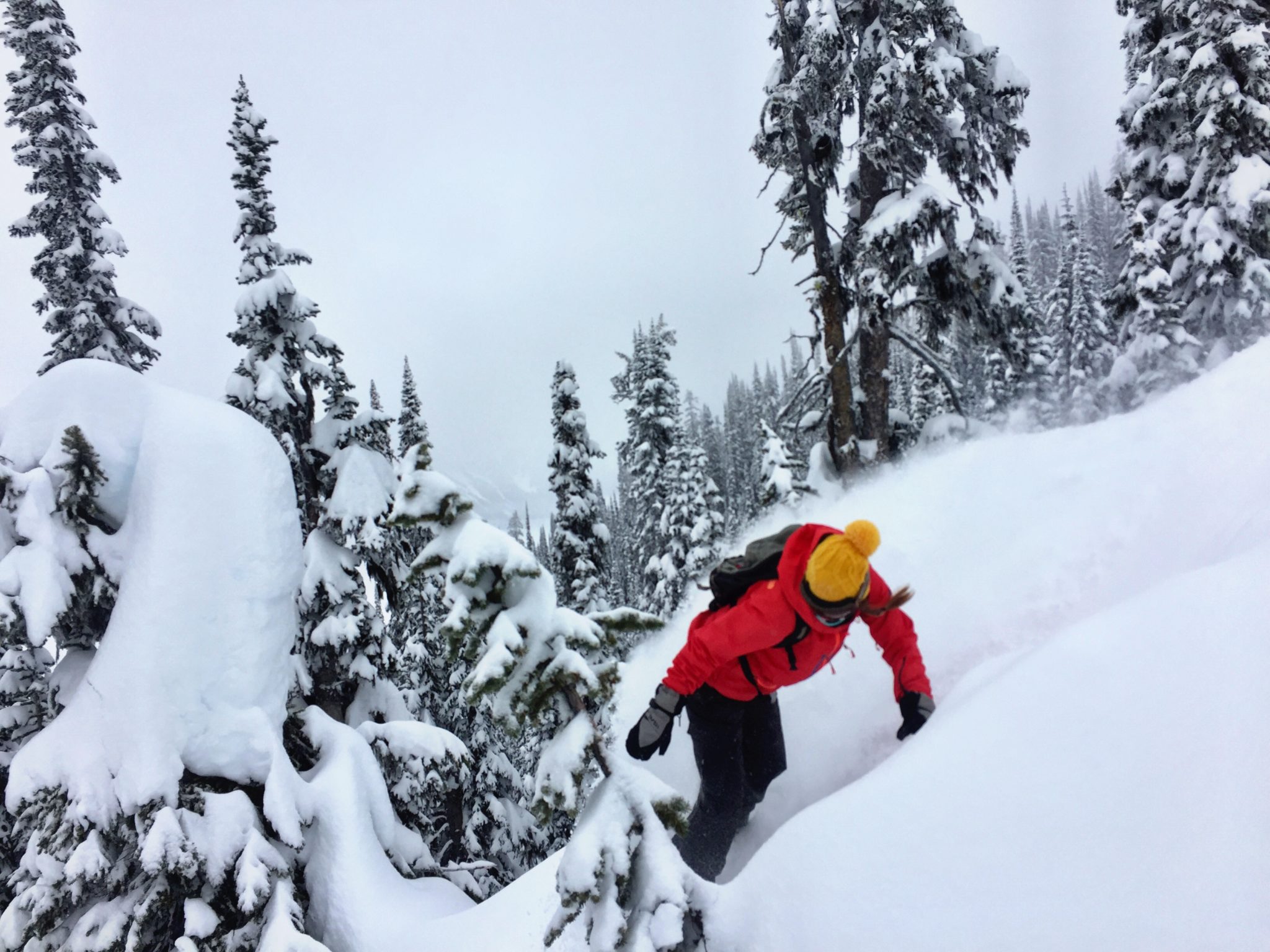 "And then I did a summer and was like 'OK, I'm going to live here forever now.'"
But she took a self-imposed demotion to do so. At 24, Sarah had to go back to serving. It gave her time, though. So, when a co-op radio station called Stoke FM launched, she volunteered. Eventually she became station manager. Next, as more young people moved just like her, she got into hosting events like mountain bike races, masquerades, and outdoor photo contests. Promoting her own events taught her how to use social media. She was good at it. Enough she got a contract to do it for Tourism Revelstoke, too.
"It was about that time that I was starting to dig deeper into natural curiosities that I have," she recalls. "You have to be good at everything, especially in a small town like this, because then you're a lot more hirable."
A few years ago she took an online course in user-experience design, and then got hired as the full-time marketing manager at Visit Revelstoke. In her early 30s now, it felt like she'd landed, finally. Only, she didn't see herself moving up until other colleagues either retired or stepped down. So she thought to herself, "If I ever leave tourism, where am I going to go?" She posited that tech experience could line her up to work remotely for companies around the world, while staying right at home. It just so happened a new tech business in town married her love of food and her skills in the craft of digital persuasiveness.
"I'm a foodie," she says. "I travel to eat. I went to Viet Nam just to eat."
She met with Aaron, who's app has nearly 2 million like-minded people signed up, and he hired her outright as his top marketer. While she was tail spun at how quickly everything happened, she's thrilled to be writing her own script now, at a company that brings together everything she's ever done.
"The company culture is really great. Everything's very open and transparent. After working as a developer for other organizations, Aaron was able to recognize what was sweet and was wasn't. He's applied all the good pieces to the company culture Cronometer has now. I know there's room for me to grow."